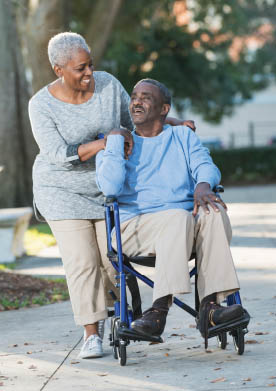 Associates Home Care, Inc. is a locally owned company committed to providing compassionate personal care and home support services to older adults.
For clients with intellectual disabilities, we provide Home and Community Habilitation, Companion and Respite services.
We are committed to delivering services designed to support the ability of each client to live safely and as independently as possible in their home while offering help and peace of mind to their family and loved ones.
Our aging and elderly clients each have a personalized Care Plan. This plan may call for the provision of an array of services including bathing, skin care, simple exercises, assistance with ambulation, errands and light housekeeping.
Each of our clients with Intellectual Disabilities has an Individualized Service Plan (ISP) developed based specifically on their needs. This plan is designed to help clients maintain, improve or gain skills in order to live and participate in their community. The skills that are focused on may include money management, cooking skills, traffic awareness, safety and volunteering.
Please call us at 267-525-7003 for a no obligation "needs assessment visit" to help you discuss the available options and decide the best choice for your family member or loved one.